The Potawatomi Fire is a professional basketball team, which just finished its second season with The Basketball League (TBL). The Fire won the 2023 TBL Championship (out of 49 teams in the U.S. and Canada) after winning the championship series versus St. Louis. The Fire are owned by the Citizen Potawatomi Nation in Shawnee, Oklahoma and our home-owned arena is the FireLake Arena whose reputation is bringing world class live entertainment and sporting activities to the Shawnee area.
The Potawatomi Fire are excited to continue to bring high energy exciting basketball to the heart of Oklahoma at the FireLake Arena.
Learn more about the Citizen Potawatomi Nation at www.potawatomi.org and the events of FireLake Arena at www.firelakearena.com or check out all of our social media sites on your favorite platform.
Mission:
The mission of the Potawatomi Fire is to provide the community with a first-class basketball experience that is affordable, entertaining, and showcases the talent of the best athletes the league has to offer, while simultaneously developing each player's skill level. Off the court, the Potawatomi Fire will work with local youth to provide health, education, and career mentorship, building a positive impact with members of the community.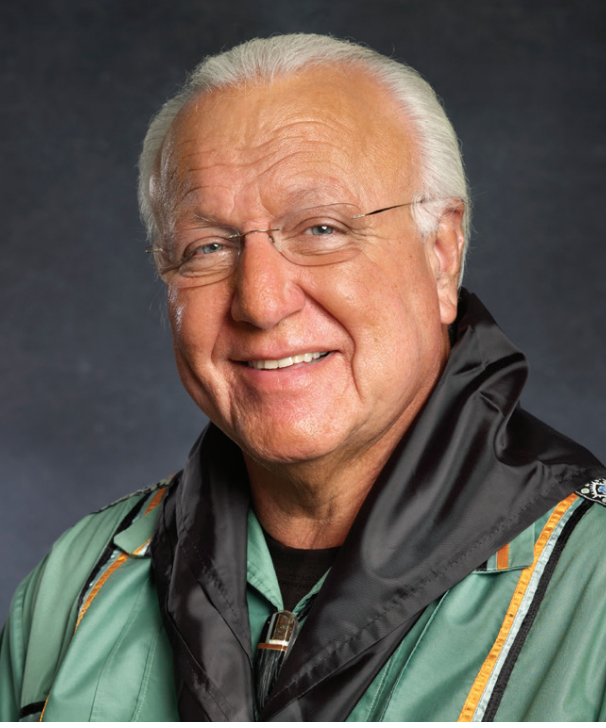 John "Rocky" Barrett, Jr.
Chairman | Citizen Potawatomi Nation
EDUCATION
Princeton University
University of Oklahoma
Oklahoma City University, Bachelor of Science in Business
St. Gregory's University, Honorary Doctorate in Commercial Services
John A. Barrett, Jr. is a native of Shawnee, Oklahoma, and a graduate of Shawnee High School. His Potawatomi name is Keweoge, meaning "He leads them home." Chairman Barrett has served as an elected official for the Citizen Potawatomi Nation since 1973 when he was first elected as Vice-Chairman. Tribal Chairman since 1985, Barrett is the eighth generation of his family to serve in elected office for his Tribe. Under his leadership, the Nation has gone from having assets totaling just $550 and less than three acres of land to an entity having an economic impact exceeding $550 million.
During Chairman Barrett's administration, the Citizen Potawatomi Nation has experienced more than 15 percent average annual growth for more than 20 consecutive years. With more than 2,500 employees, Citizen Potawatomi Nation is the largest employer in Pottawatomie County, Oklahoma. He serves as the Chief Executive of the Tribe, presiding over the 16-member Tribal Legislature that enacts the laws and ordinances under which it is governed. His elected position as Tribal Chairman also requires him to direct the tribe's administrative functions and commercial activities. He was instrumental in the creation and adoption of the Citizen Potawatomi Nation's current constitution and statutes which have led to the Nation's extended period of stability and progress.
He has guest lectured at Harvard University for the Harvard Project on American Indian Economic Development and as a guest lecturer at the Banff Center in Banff, Alberta, Canada to the assembled Canadian First Nations on the same topics. He serves on the International Advisory Council of the Native Nations Institute was founded by the Morris Udall Foundation at the University of Arizona and the Harvard Project on American Indian Economic Development. He served as a delegate of the United States Federally Recognized Tribes to the United Nations Committee on the Rights of Indigenous Peoples at The Hague, Switzerland, which provided the International Declaration on the Rights of Indigenous People approved by the United Nations Committee on Human Rights and the United Nations General Assembly.
MEMBERSHIPS/PROFESSIONAL ASSOCIATIONS
Board Member – First National Bank & Trust Co
Past Director – Omniplex Air and Space Museum/Kirkpatrick Center
Chairman – Board of Rainbow Development Corporation
Past Member – Oklahoma Indian Affairs Commission
Delegate – National Tribal Self Governance Advisory Committee
Delegate – National Congress of American Indians
Past Member – Pottawatomie County Historical Society
Past Member – National Tribal Chairman's Association
Founder – National Indian Action Contractor Association
David J. Qualls
General Manager
Potawatomi Fire General Manager David J. Qualls is a native of Tecumseh, Oklahoma. He has worked in the music, entertainment, and gaming industry for more than 30 years. Qualls brings a vast amount of creative abilities to FireLake Arena as its director, which blends well with the mission of the Potawatomi Fire program.
Additionally, Qualls privately owns various small businesses that work simultaneously with the gaming and entertainment industry. He also previously held elected positions as a city mayor, school board member, and trade association president.
As the current general manager for the Potawatomi Fire, Qualls and his experience serve as valuable off-the-court assets for the team and its team market owner, the Citizen Potawatomi Nation.
Qualls is excited to bring the Potawatomi Fire to Shawnee and the surrounding Oklahoma communities to introduce The Basketball League as well as its talent and enthusiasm.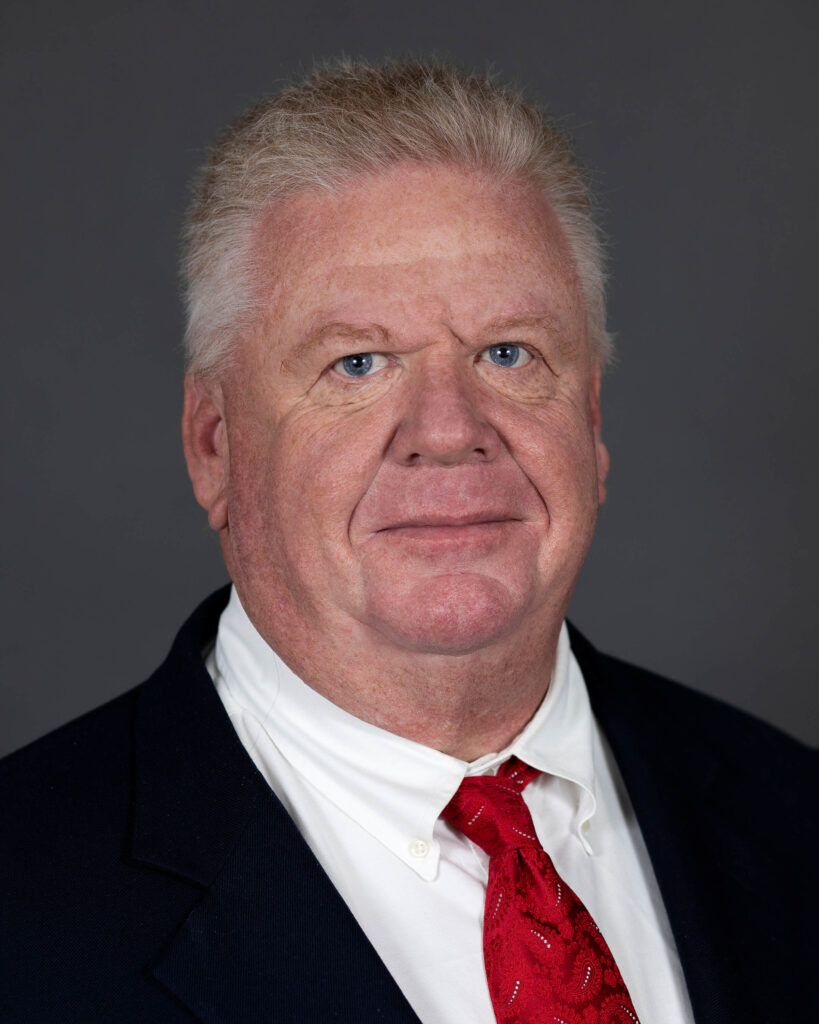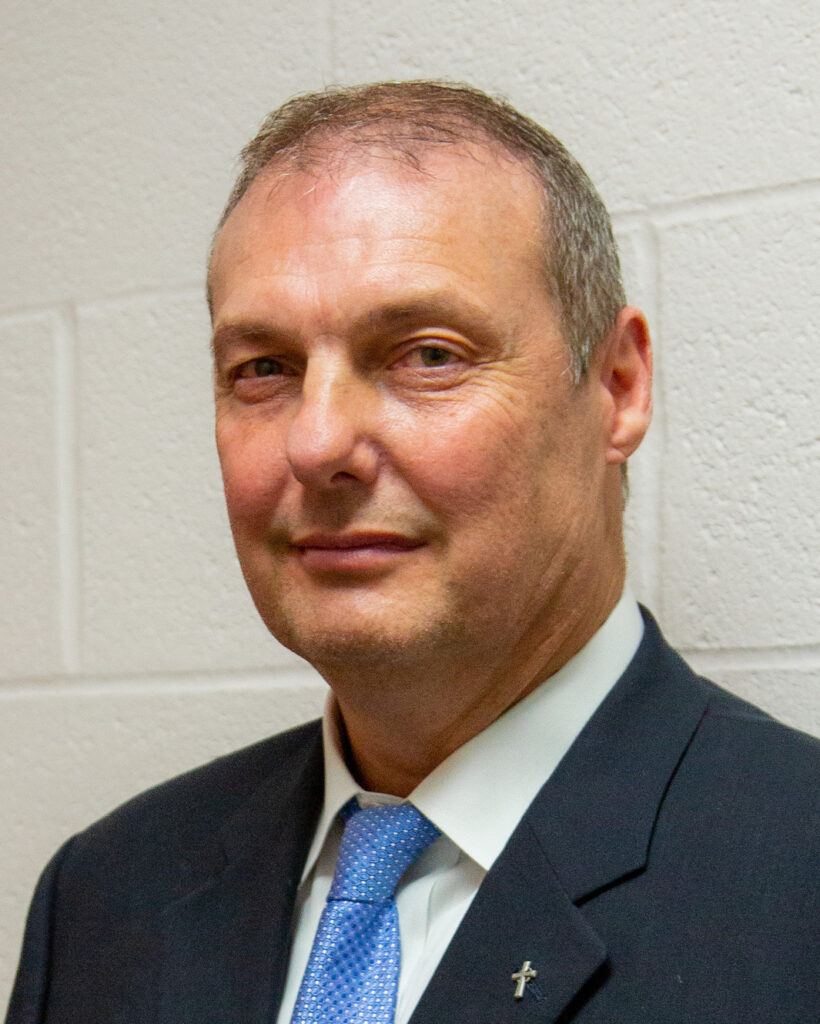 Mark Dannhoff
Head Coach
Mark Dannhoff led the Potawatomi Fire to the 2023 The Basketball League (TBL) Championship in his first season with the club. He was hired as the new head coach for the Fire in the summer of 2022. Prior to game 2 of the regional finals versus Seattle, Dannhoff was named 2023 TBL Coach of the Year. In two seasons as a TBL head coach, Dannhoff now has a record of 52-10 (84% winning percentage). The 2023 TBL Championship was Dannhoff's first full league championship as a head coach. Dannhoff is a motivated and experienced "program builder" with a history of successfully revitalizing and building basketball programs as a head and assistant coach, doing so with integrity, class, and a championship vision. He possesses a high level of competitiveness, dedication, and commitment to success.
In his first season, Dannhoff guided the Enid Outlaws to a regular season Central Conference Championship and a first-round bye in the TBL Playoffs with a 20–4 regular season win–loss record (83% winning percentage). The Outlaws advanced to the Central Conference Finals only to fall short in the third game of the best-of-three series to the eventual TBL champion, Shreveport. In addition to having a very exciting, fast-paced, and explosive offense, the Outlaws finished first in the conference for the fewest points allowed per game and were among the leaders for the entire TBL for wins and winning percentage.
Prior to joining the professional ranks, Dannhoff had 30-plus years of basketball experience under his belt. He has been an assistant on eight Division I collegiate coaching staffs, including Texas A&M-Corpus Christi, Georgia State, and Tulane. He has coached more than 70 players who have moved on to play at the professional level, including two players in the NBA (Linton Johnson and Sam Dekker) and four in the NBA Developmental G-League (Including Ra Shawn Thomas, John Jordan, and Bronson Koenig). In addition, he previously served as a member of the NABC D-I Assistant Coaches Committee representing the Southland Conference. During his time at Texas A&M-Corpus Christi, Dannhoff served as the lead recruiter for some of the top players in the conference including Ehab Amin, John Jordan, Jake Kocher, Zane Knowles, Kareem South, and Tony Lewis.
Justin Reynolds
Assistant Coach
Justin Reynolds joins the Fire as an assistant coach for the 2023 season. Reynolds, who played under coach Mark Dannhoff at Texas A&M-Corpus Christi, ranks in the top ten in scoring, rebounding, blocks and steals for the Islanders, making him one of the top players all-time in school history. "JR" also brings an extensive resume of professional playing experience: Following Corpus Christi, Reynolds played in Macedonia ('11-12), France ('12-13), Macedonia again in 2013, and Japan (2014-15). He was a fourth round selection in the NBA G-League draft by the Texas Legends in 2015. In 2017, he played in Portugal and Japan and in 2018, played in Australia.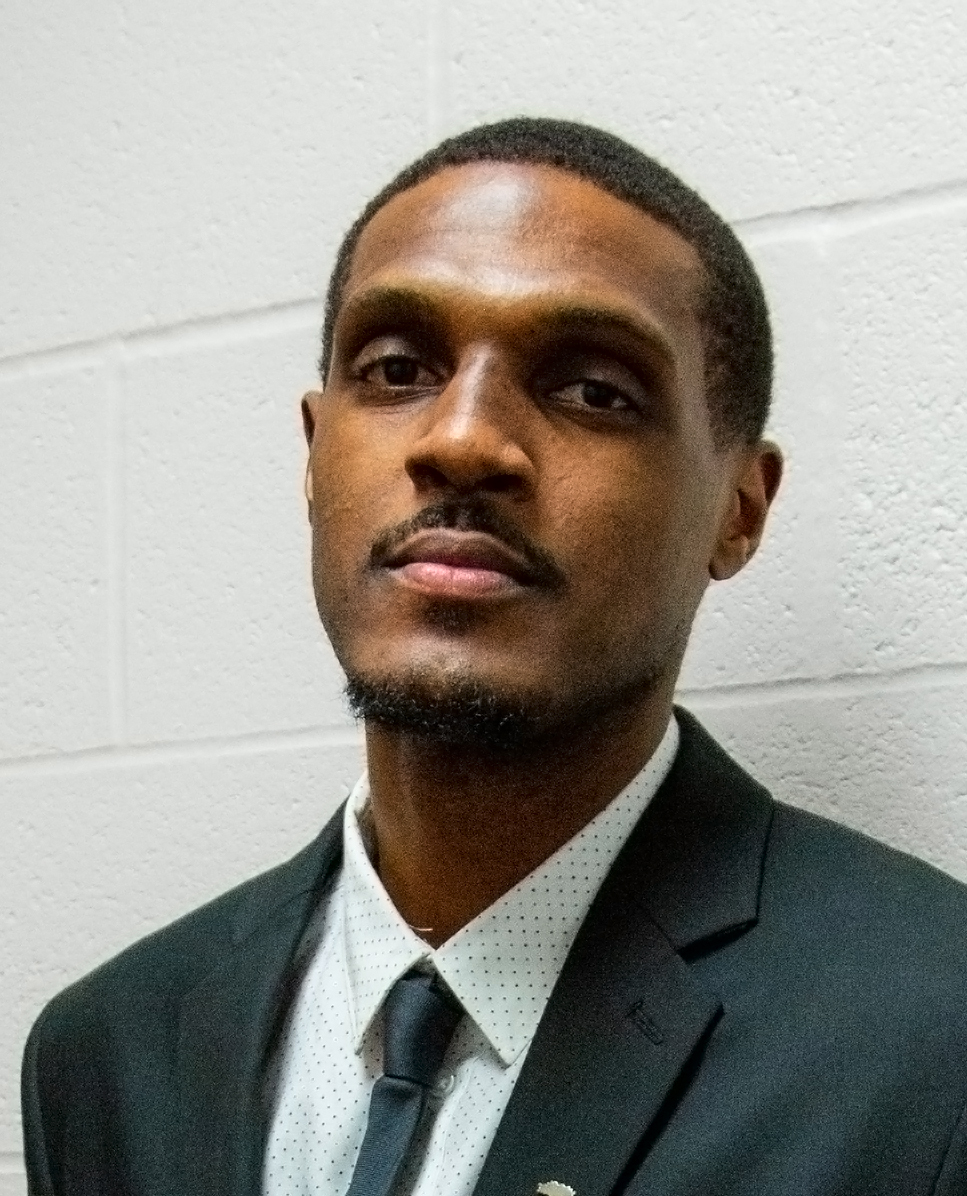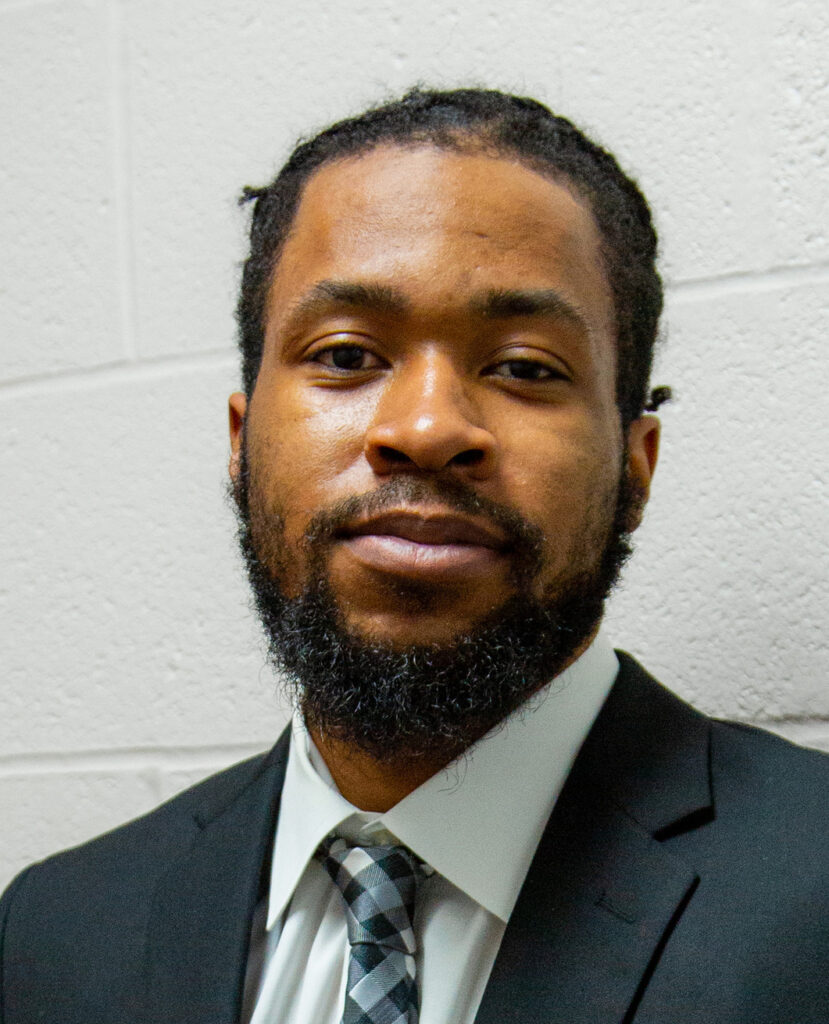 Emmanuel Toney
Assistant Coach
Emmanuel Toney is another new face on the Fire sidelines for 2023. The Fire assistant coach previously coached under Mark Dannhoff with the in-state TBL rival Enid Outlaws in 2022. Toney's collegiate playing career coincided with Dannhoff while at Texas A&M-Corpus Christi. "Manny" played for the Islanders from 2013-19 and also played professionally in Canada, China, the Philippines and Mexico from 2019-21. Toney has also previously been the head freshman basketball coach for Annapolis Area Christian School. He was also in charge of player development in addition to his coaching duties while with Enid.
Brad Walck
Assistant Coach
Dr. Bradley Walck is a familiar face well known to Fire and Oklahoma hoops fans, having coached the Seminole State College Belles from 1991 to 1999. Under his tenure, the Belles won six Bi-State Conference titles and averaged 24 wins per season. His 1993 team ranked #1 in the National Junior College Athletic Association and finished the season as the nation's third-ranked team in the final regular-season poll. He retired from Seminole State College in 2013, and the Seminole Board of Regents honored him as Vice-President Emeritus. Walck earned his Doctor of Philosophy from the University of Oklahoma and his Master's degrees from East Central on two occasions.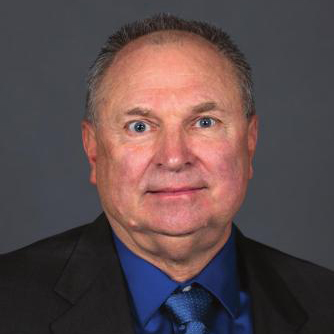 Taylor Williams, M.S., LAT, ATC
Medical Professional Director | Public Health Coordinator
Taylor is a proud local from Tecumseh, Oklahoma.  She started her academic and athletic training journey at Seminole State College where she obtained her associate degree in health science while working with men's basketball and volleyball. She continued her education at the University of Oklahoma.  
While at the University of Oklahoma, Taylor worked as an athletic training student with track & field, tennis, and football.  She graduated with her bachelor's in exercise science with a minor in psychology in 2019.  She finished her education at the University of Central Oklahoma and graduated with her master's in athletic training in 2021. Taylor is an SSM Health athletic trainer that is contracted to the Potawatomi Fire. 
Taylor's favorite thing about athletic training is being able to be with an athlete from the initial injury to their return to the court. She is dedicated to keeping Fire athletes safe and healthy. She's excited to be part of this brand new basketball program built from the ground up minutes from her hometown.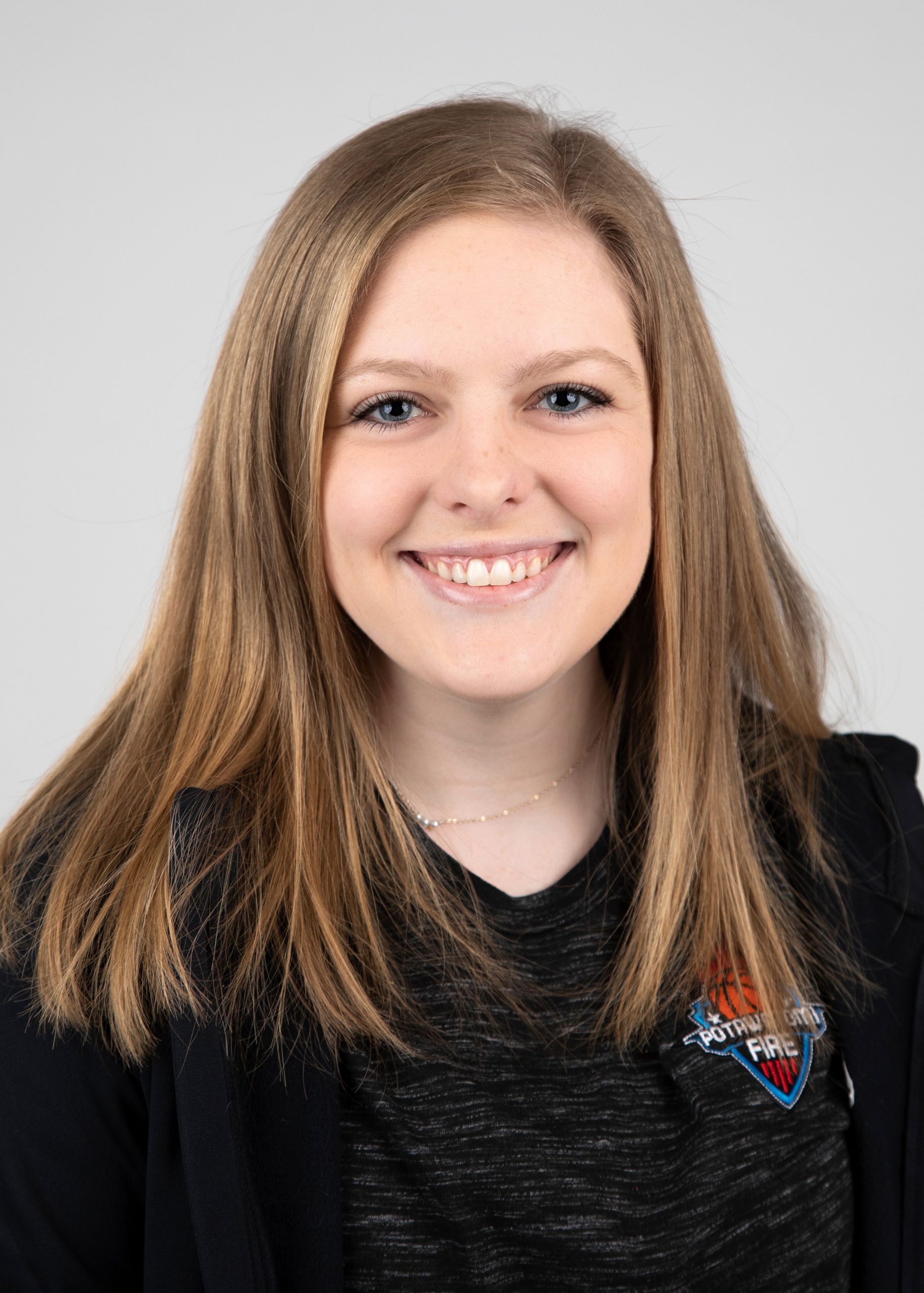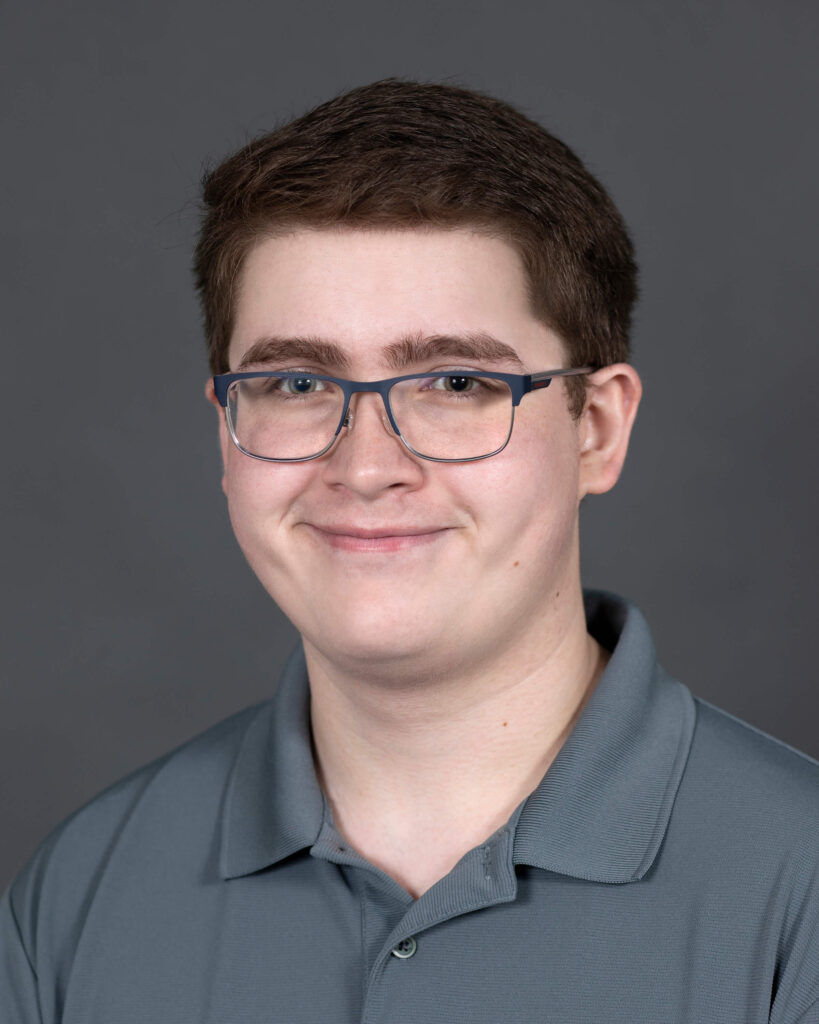 Braden Edwards
Audio/Visual
Braden Edwards came to the Citizen Potawatomi Nation after graduating from Tecumseh High School. While there, he attended Gordon Cooper Technology Center, earning his digital media production certificate. Edward, already employed by CPN, joined the FireLake Arena in 2021 as an audio visual technician. Recently promoted to AV manager, he is quickly gaining speed in his profession.
Edward's love of technology comes naturally. Primarily self-taught, he has enhanced his skills and developed a career. While attending GCTC, he was named the Digital Media Production Student of the Year. Edward hopes to continue improving his abilities and one day join the film industry.
In his capacity of AV manager, Edward works closely with the Potawatomi Fire to stream games and create social media content, including hype videos for the team and individual players. He sees this as a premier opportunity to strengthen his skills in Shawnee.