Season tickets now available!
FireLake Arena will host a Seat Selection Night (date to be determined soon). You'll be able to pick your seats at this time. These seats are yours for the entire season! You'll want to place your order for season tickets before Seat Selection Night so you have the opportunity to choose your seats.
If you are unable to make it to Seat Selection Night or are unable to find the seat you want, you will be able to receive a full refund for your order.
Each season ticket order will include free streaming of all 24 Fire regular season games through TBLtv.tv, the official home for live streams of all TBL action.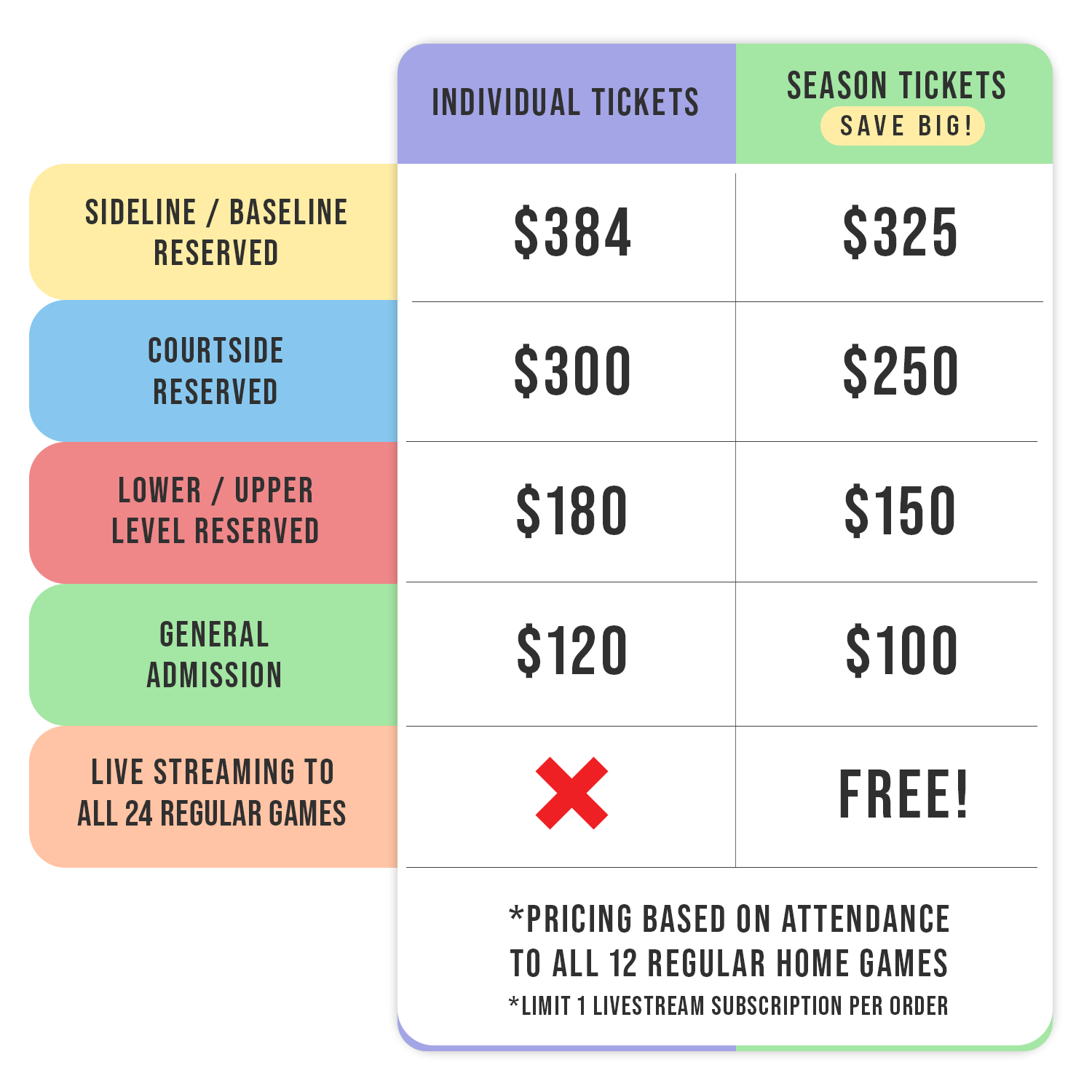 Season Ticket FAQ's
Why am I having to pay before I know what seats are available?
You will be able to choose your seats on Seat Selection Night. FireLake Arena will contact you when a date for Seat Selection Night has been determined.
If I am unable to find a seat that I like can I change the location or get a refund?
If you are unable to make the seat selection night for any reason or you are unable to find the seat you are looking for then you will receive a 100% refund for your seat selection.
How will the seat selection work?
We will call people back in the order that their order is completed on this seat selection. Once you are called back, we will have multiple staff members helping to take you around to help you find your perfect seat. After you pick your seats you then will take your seat selection voucher to the box office to pay for the rest of your season.
I know I can't make the seat selection but I still want season tickets. What then?
After our Seat Selection Night, we will contact you to let you know what is still available so you can pick.
Do I need to show up for Seat Selection Night if I just want general admission?
While it is not needed, we encourage you to come out to Seat Selection Night to grab your tickets, discounted swag and to meet the players.