SHAWNEE, OKLA —  After playing their best game of the season in a series-clinching 125-83 blowout of the sixth-seeded Rockwall 7ers to advance in The Basketball League Playoffs, the Potawatomi Fire will welcome the second-seeded Shreveport Mavericks in the TBL Central Conference Semifinals. The third-seeded Fire will host game one on Wednesday night, June 8 at FireLake Arena with tip-off at 7 p.m. Games two and three (if necessary) will be in Shreveport, Louisiana, at the Gold Dome on the campus of Centenary College on Friday, June 10 and Saturday, June 11.
ABOUT THE FIRE
After nearly averaging a triple-double for the season and ranking in the TBL top ten in scoring average, top 25 in rebounds and leading the entire TBL in both assists and steals per game, top TBL MVP contender Deshawn Munson (East St. Louis, Ill. / Harris-Stowe) has continued to produce outstanding numbers with triple-doubles in both playoff wins and in four straight games overall. Though his Saturday night numbers of 15 points, 10 rebounds, and 11 assists were down some from his normal averages, the 6-4 guard still put up his league-leading 11th triple-double in just over three quarters of action and a blowout win for his club. Munson holds club season and record highs for most points in a game (48 vs Little Rock, 5/8/22); rebounds (20 vs Beaumont, 5/28/22); assists (17 vs Beaumont, 5/22/22); and steals (6, three times in 2022). 
Former Oklahoma State Cowboy Anthony Allen (Kingston, Jamaica) averages a double-double for the year, with 11.1 points and 10.4 rebounds per game. The seven-foot center, who was named second team All-Central Conference, also averages 2.3 blocks per game which ties for second in TBL. Mustapha Traore (Philadelphia, Pa. / Monmouth) is the second leading scorer for the Fire with 18.5 points and averages 7.2 rebounds per game. 
Deon Lyle (Hastings, Neb. / UTSA) is one of the Fire's top outside shooters. Lyle averages 16.8 points per game and is fifth in TBL with 71 made three-pointers. Theo Johnson (Sacramento, Calif. / Liberty) averages 10.8 points per game and ranks third in TBL three-point accuracy at 46.4 percent. Tevin Foster (Lawton, Okla. / Abilene Christian) is the top sixth man for the Fire, averaging 12.5 points off the bench. 
Deverell Biggs (Omaha, Neb. / Nebraska & Texas Southern) joined the Fire late in the season and averages 7.1 points, 2.4 assists and 2.3 rebounds per contest. Former Oklahoma Sooner David Godbold (Oklahoma City, Okla.) started a majority of games for the Fire, and provides leadership and defense for the club while averaging five points and 5.6 rebounds per game. Drelan Tripplett (Oklahoma City, Okla. / Wichita State & York (NE) College) adds 5.1 points and 2 rebounds per game. Other contributors for the Fire include 7-0 center Leon Hampton (Jackson, Miss. / Stillman College) with 5.6 ppg, 5.9 rpg; Zach Shepherd (Seattle, Wash. / Prairie View A&M) 4.7 ppg, 1.4 rpg; and Justin Jones (Cypress, Texas / Texas A&M-Kingsville) 2.9 points per game.
The series-clinching win over Rockwall was the largest margin of victory this year and thus ever for the Potawatomi Fire. Through 26 games (24 regular season and two playoff), the Fire average 112.6 points per game (11th in TBL) and 44.2 rebounds (tied for 5th). They are tied for 13th in the league in assists with 18.5 per contest and tied for 6th in steals per game (9.2). The Fire are the top team in the TBL averages in free throw makes and attempts (nearly 23 of 34 per game).
FIRE HEAD COACH DERRICK ROWLAND
Derrick Rowland is the head coach of the Potawatomi Fire. Rowland, a former NBA draft pick and player, played the majority of his pro career in the Continental Basketball Association as a member of the Albany Patroons, winning a pair of CBA titles playing for Phil Jackson, Bill Musselman, and George Karl. He is known as "Mr. Patroon" for his association as a player and coach with the Albany Patroons for nearly four decades through multiple pro basketball leagues (CBA, North American Premier Basketball League, TBL). He won a TBL championship as coach of Albany in 2019.
SCOUTING SHREVEPORT
The Mavericks (18-5, 2nd in TBL Central) are led by the Pauls: Bernard "Paul" Parks with 24.1 points and 6.2 rebounds per game while Paul Harrison tallies 18.3 points and a team-leading 8.3 boards per game. Parks was a TBL All-Star while Harrison was recently named to the TBL All-Central Conference second team. Tyrone Jordan is third on the Mavs with 18.3 points per night. Steve Tucker, a veteran of more than 40 years in coaching and nine different professional basketball leagues as well as multiple college levels, serves as head coach and managing general partner of the Mavericks.
MORE ON THIS MATCHUP
The Fire swept both matchups this season with the Mavericks. In game five of the regular season on March 18, the Fire captured a thrilling 110-108 win in Shreveport. Munson led the Fire with 32 points and his free throws with under 10 seconds remaining were the difference. The matchup in Shawnee on May 27 was won by Potawatomi, 123-111. The Fire got a combined 95 points from their starters and the eighth triple-double of the season from Munson on their way to victory.
The winner of this series will play the winner of top-seeded Enid Outlaws versus fourth-seeded Dallas Skyline in the Central Conference Finals. The winner of the Central Conference will take on the winner of the Western Conference in the TBL final four. That winner will meet the surviving team from the other side of the bracket composed of Eastern and Midwest Conference teams (see below) in the TBL Championship Finals.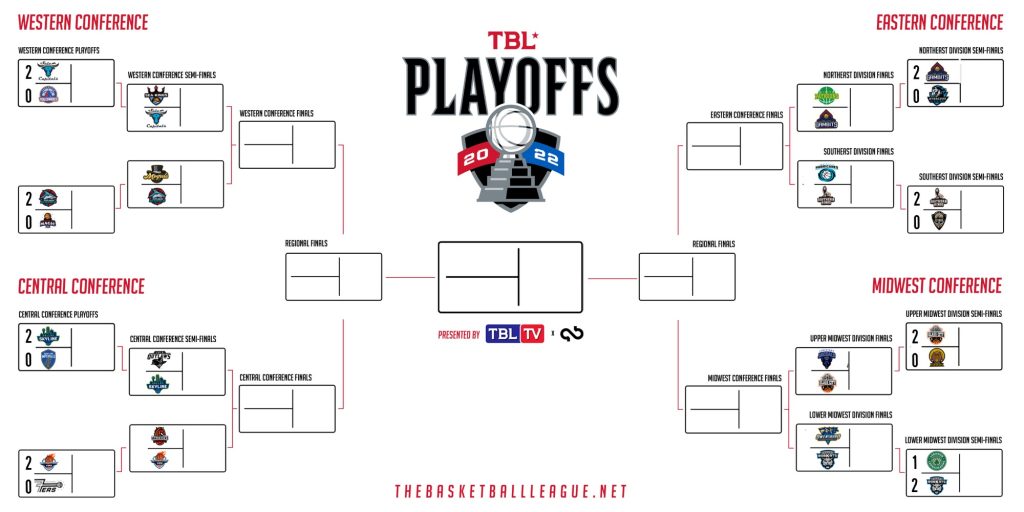 ABOUT THE POTAWATOMI FIRE ORGANIZATION AND THE BASKETBALL LEAGUE
The Potawatomi Fire are the first professional basketball team owned by a Native American tribe (Citizen Potawatomi Nation) in Oklahoma. The Fire compete in the Central Conference of The Basketball League (TBL), a new men's professional basketball league with 44 teams in over 20 different states across the country. The TBL season began in March and runs through June, concluding with a championship tournament. The players that make up the rosters of the TBL teams are former NCAA (Division I to III) or NAIA athletes. Many have played in the NBA or NBA's G-League as well as professionally overseas for several years and are continuing their careers closer to home.
Story by Justin Wollard • Photo by Landon Kidney